Taken before Easter,
Emily in a frilly singlet top
that we found on special,
with pink accessories.
Loving the vintage floral look.
At school this term
Emily begins an ambitious sewing project:
her first dress!

Complete with
halter neck ... full skirt ... lining ... boning ...
Not something I would want to attempt!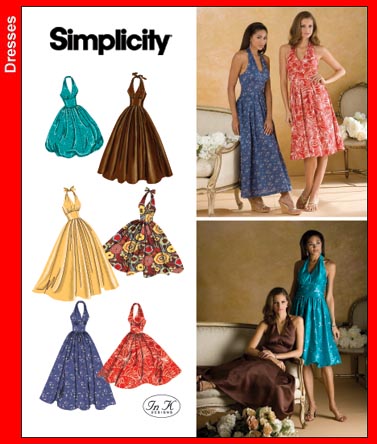 with gorgeous floral fabric
(what else would she choose?)
She will make the version shown in red
in the photo above.
It all began last night after dinner
with some measuring,
tracing patterns onto interface on the dining table.
Good luck, Em!
Can't wait to see it finished!